HOW CAN I HELP PROTECT CORALS?
(virtual letter)
Dear future visitors of the Maldives
I am writing you from Thoddoo, a beautiful island in the Maldives. Thoddoo is a local island that has only become popular in the last decade. In 2014 there have only three guesthouses on the whole island, today there are fifty.
With the rapid increase in tourism, locals are increasingly concerned about the future of their beautiful homeland, especially the corals with colourful fish, but also anemones, sea turtles, octopuses, manta rays, moray eels and many other amazing underwater creatures. I would like to appeal to you to take part in protecting the sealife on Thoddoo.
How can you help protect corals specifically? Never step on corals when snorkelling not even for a short moment. Don´t break corals and don´t touch them. For example, did you know chemical sunscreens are harmful to nature? And yet there is an easy solution – come to Thoddoo with a natural mineral sunscreen (sunscreen with mineral filters) that is coral-safe and indeed the whole marine ecosystem (e.g. Alphanova Sun, Naif, Weleda, Mossa, Wooden Spoon, IaSaponaria, Eco Cosmetics Ey! Attitude,…).
I talked to many tourists, some of them knew about the existence of coral-safe sunscreens, but most did not. In fact, they were horrified that something they use for protection was harming the beautiful nature they admire. I'm pretty sure most of the incoming tourists will be willing to do whatever they can to protect the amazing sea life of the Maldives. That is why I have decided to inform all tourists who are planning to spend an affordable amazing holiday in Amazing view hotel on Thoddoo island through this virtual letter.
If you want to read more about corals, here is a link to the National Ocean Service, one of the parts of the National Oceanic and Atmospheric Administration NOAA that maps the sea and sky.
Take also advises the general public on how to use and protect the oceans and atmosphere as natural resources. In this regard, it carries out many research papers, research projects and programmes to understand and better manage these natural resources.
National Oceanic and Atmospheric Administration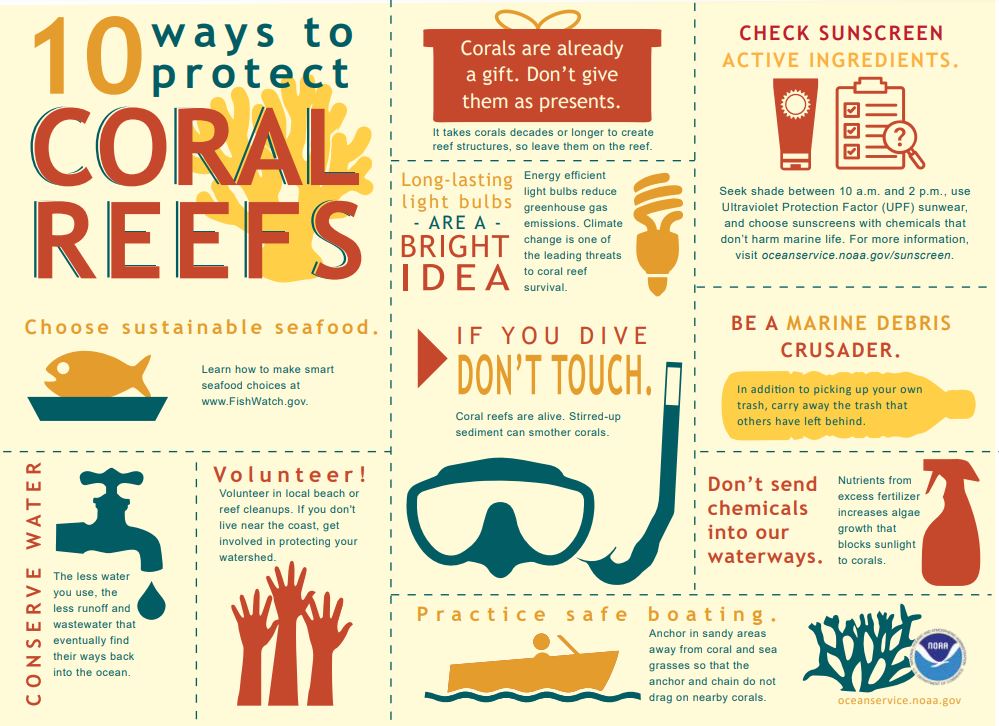 Your sincerely
A tourist who absolutely fell in love with Thoddoo Island.